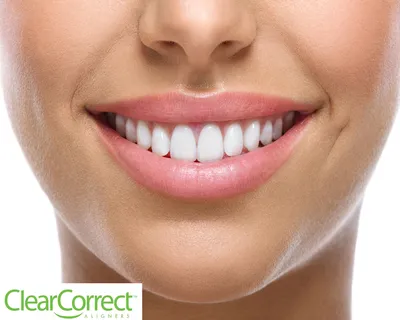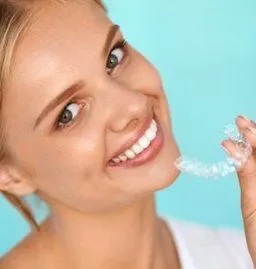 ClearCorrect aligners are made from thermoplastic polyurethane. The ClearCorrect system is indicated for the treatment of malocclusion in patients with permanent dentition. The ClearCorrect system positions teeth by way of continuous gentle force.
Directions:
• Snap the aligners onto your teeth and wear them for at least 22 hours every day.
• It is normal for fresh aligners to fit tightly and apply pressure to your teeth. This pressure should lessen as you wear each step.
• Contact your doctor if you experience any fitting issues.
• Remove the aligners to eat. Brush and floss after every meal to prevent food and drinks from getting trapped under the aligner.
• You may speak with a slight lisp while your tongue adjusts to the aligners— this usually goes away within a few days.
• You may experience dry mouth. Drink plenty of water.
• Store aligners in the provided case.
• Advance to the next step when directed by your doctor.
• Bring your previous set of aligners with you to checkups.
• Clean aligners with a toothbrush and cool water.
• Keep aligners away from hot, sweet, or colored liquids.
• Keep aligners away from pets.